Creatingspace
Average rating:
136 reviews
Jan 18, 2022
Great Work!
Had an amazing experience with Todd and his entire team for our basement finish!
Dec 21, 2019
Highly Recommend!
We're really happy with the space created in our basement by Todd and his dedicated team. We were looking for a basement that integrated well with the rest of our home at a reasonable cost and Creating Space delivered. We selected Creating Space based on Todd's experience, expertise and reputation and we were not disappointed. Our project was completed in the timeframe and cost originally estimated. All of Todd's team was respectful of our home and committed to our satisfaction. Everyone who has visited our home has complemented on how well the basement turned out and we're 100% satisfied.
Dec 21, 2019
The Real Deal
My mother-in-law (80 years old) decided she was ready to move in with us. We met Todd through a mutual friend. He came over to look at our unfinished basement. His input on the layout was spot on. He gave me a timetable of when specific things would happen, and all tasks were completed as planned. The final result exceeded my expectations. Todd's team is very skilled and nice. The kitchen cabinets are beautiful crafted and the bathroom looks like something you'd see in a magazine. When my MIL came to see it, she cried happy tears. She bragged to her friends how beautiful her new home is, and how content she feels. My MIL is extremely happy in her new home. I high recommend Creating space.
Dec 21, 2019
Review explanation
You may notice in reviewing our Reviews that they all posted on the same date. These reviews were saved and imported for Kudzu.com before they closed down that site at the end of November 2018. I had too many great reviews to let them die with Kudzu.
Dec 21, 2019
Wonderful Experience & Super Outcome!!
Todd DiFiore, his father Gabe, and their team at Creating Space were fantastic. From start to finish we could not have been happier with the quality of their work and the finished outcome. The Creating Space team of Carpenters, Electricians, Plumbers, Tile/Granite installers, cabinet makers, and painters are all highly skilled, reliable, courteous, and the finished product all the way around exceeded our expectations. We absolutely love our new terrace level. Todd was there for us, when needed, every step of the way. Their pricing was competitive and the overall experience was stress free... We would hire Todd, Gabe and the team at Creating Space again in a heartbeat!!
Nov 23, 2018

Nov 23, 2018

Nov 23, 2018

Nov 23, 2018

Nov 23, 2018

Creating Space
Todd A. DiFiore
1008 Westcroft Ln.
Roswell, GA 30075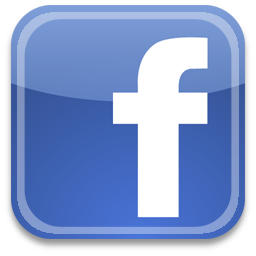 Visit Us On Facebook!
Find us on Google+