Average rating:
15 reviews
Apr 15, 2017
rmgarrett
Gabe did most of the work on my basement in Alpharetta while I lived in Virginia. Not only was he trustworthy, he also did a spectacular job! Full kitchen, bath, laundry room, etc. He uses the best sub-contractors and materials and is very accommodating. HIGHLY recommended!
Apr 15, 2017
georgiagirl_51
Awesome!!! Gabe delivered above and beyond our expectations! The workmanship is excellent and his subs are the best!!! Everyone that has seen the basement wants one just like mine! The pricing was fair and I never felt they were out to "make a buck". They were out to create a space for my family that we can enjoy for years to come! I strongly recommend Creating Space. Thanks Gabe!
Apr 15, 2017
Shawn Cummins
My family could not be happier with the great service and finished product Creating Space provided. Gabe gave us great advice from the start, which helped us reach the goals we had in mind for our basemant. His timely response to our request and attention to detail were never a question. My wife and I were always kept up to date with whom would be visiting our home & the times that they should be expected. The contractors that work with Creating Space have worked with Todd & Gabe for years. This speaks volumes and is evident in the work performed! If you are looking for first class service and a completed project in a timely manner, Creating Space is a great choice! Thank you Gabe & Todd for making the exact addition we were looking for in our home!
Apr 15, 2017
plannermom
I interviewed at least 10 contractors to finish our basement before I found Creating Space. Gabe came out almost immediately to look at the job and within 24 hours had an estimate. The quick customer service occured all through the project. More importantly, he also does all the needed permitting and inspections that should be done with finishing a basement. I had an idea for the plan and we just tweaked it a bit to fit, plumbing, etc. All of the sub-contractors were great and on time and the area was kept consistently clean. It was exciting to come home from work and see the progress. It is helpful to be able to pick out your own fixtures, cabinetry, tile, etc. When I would ask for a change at the last minute, Gabe would gladly oblige so long as it didn't effect the overall job. After the job was done, we realized there was an issue with the HVAC and I called Gabe and the next day the issue was resolved. I will happily recommend Creating Space to anyone wanting to do a project in their home. The overall process was pretty painless. The result is a beautiful additional floor of living space that our entire family can enjoy.
Apr 15, 2017
thekochs
My wife and I were extremely happy with Todd and Gabe's work on finishing out our unfinished basement to make it now the favorite floor of our house. Everything went well from the beginning with our quote, payment plans, and contract all finely detailed out on paper as we wanted to avoid surprises later. It was a pleasure having them and their subs in our homes doing the work as they were all very respectful of our family with kids. They made great design recommendations and got all of the work done quickly with great quality. The biggest plus is that Todd and Gabe were easy to get in touch with and would respond to any email or call immediately if we had any questions at any point, day or night. We would highly recommend them to anybody without a doubt.
Apr 15, 2017
Chrisbrimer
There isn't enough space to convey the quality of work, responsiveness, and timeliness of this company. I knew I had the right company when Todd responded to my initial inquiry within moments and was ready to come out and give me a quote - that quote was very detailed, with a great deal of thought and suggestion before I even hired him. On top of responding to any question within a moment's notice, Todd and Gabe do PHENOMINAL work. My bar is the envy of all my friends! The rest of their crew is just as good and extremely professional. We put Todd and company through their paces with last-second changes and a number of add-ons - all of which were met with a "not a problem". I would be very surprised to find a more competent, service-oriented contractor than Creating Space. They turned our unfinished basement in to our favorite part of the house!
Apr 15, 2017
ATLs70
Creating Space custom designed our finished basement (several rooms, walk in closet, custom tile bath) to maintain consistency with rest of house AND within our budget. Great service, communication, managed all permitting and we are very satisfied with the finished product. Will use for future projects and highly recommend.
Apr 15, 2017
Washingtons
I just moved into Georgia and didn't know anyone at all. Creating spaces was given to me by my daughter who had worked with them on many other homes and everything she said about them was true. You will be more than satisfied when you hire Creating spaces to do your small or large job. They are so easy to work with and friendly and the craftmanship is far above anything I expected. New in from Washington
Apr 15, 2017
tim99999
Todd and Gabe did a terrific job in remodeling our basement. They always showed up on time, and finished on time. The work was exactly what my wife and I were looking for. The basement came out great. From the removal of walls to the installation of the bathroom, HVAC, and bar area, we were very happy with the results and we would highly recommend Todd and Gabe.
Apr 15, 2017
Hoopers
We were very pleased with our basement remodel. Todd is very professional, did what he said he would do, and did a great job of communicating with us throughout the process. The quality of work was superb and we got a great value for the money spent. One thing I especially appreciated was that Todd did not skimp on our allowances and his pricing on the invariable add-ons was reasonable. This sets him apart from any other contracting business we have worked with. We have already referred two friends to Creating Space- the best sign of a satisfied customer!
Creating Space
Todd A. DiFiore
1008 Westcroft Ln.
Roswell, GA 30075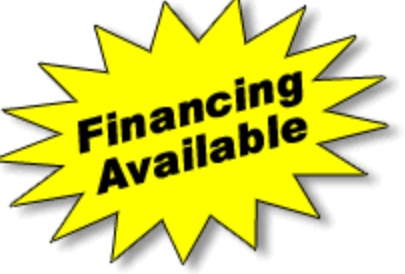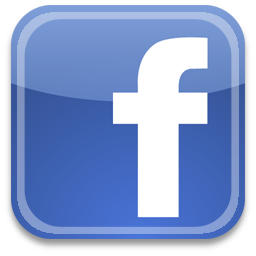 Visit Us On Facebook!
Find us on Google+